Happy Birthday, Jody!
My dearest:
For your twenty-nineteenth birthday, I decided to have people over here at
9am
to rip out our hideous, disgusting, falling-apart bathroom...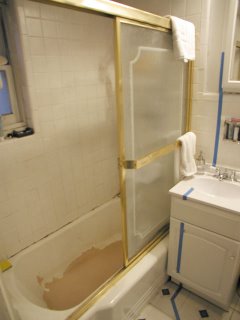 ...and replace it with a shiny new one!
Unfortunately, your gift was not
quite
finished before the end of the day: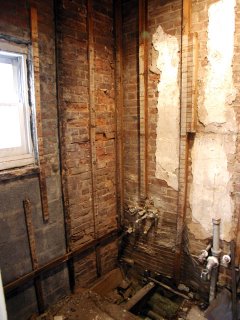 But it's the thought that counts!
Happy Birthday, and all my love,
Zachary